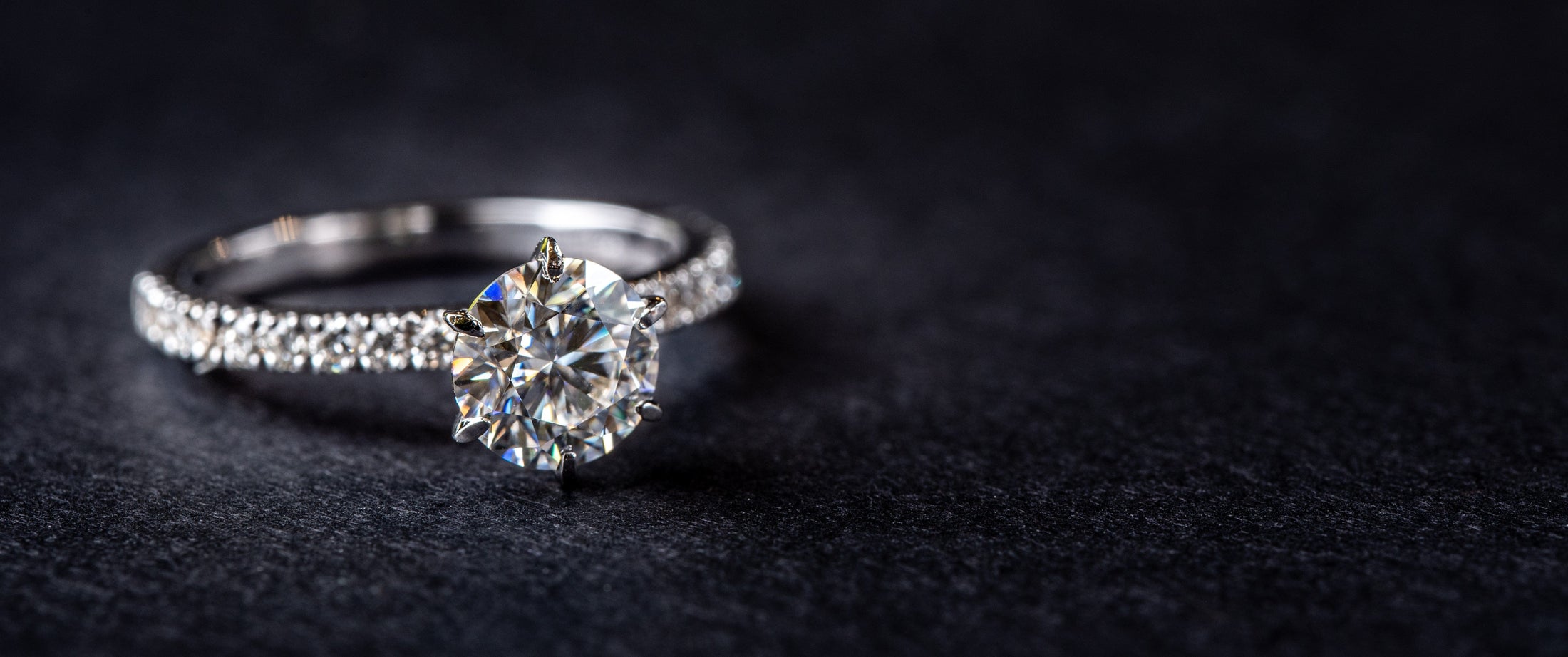 We proudly offer GIA Certified Diamonds,
both Natural and Lab Created
Engagement Rings
Browse our extensive selection of Engagement Ring Mountings
407-297-8000
Call Us at Anytime

1212 Lee Road, Orlando, FL 32810
Visit Our Showroom Today
Store Hours
Monday - Friday 9:30am-6:00pm
Saturday 10:00am-4:00pm
Sunday Closed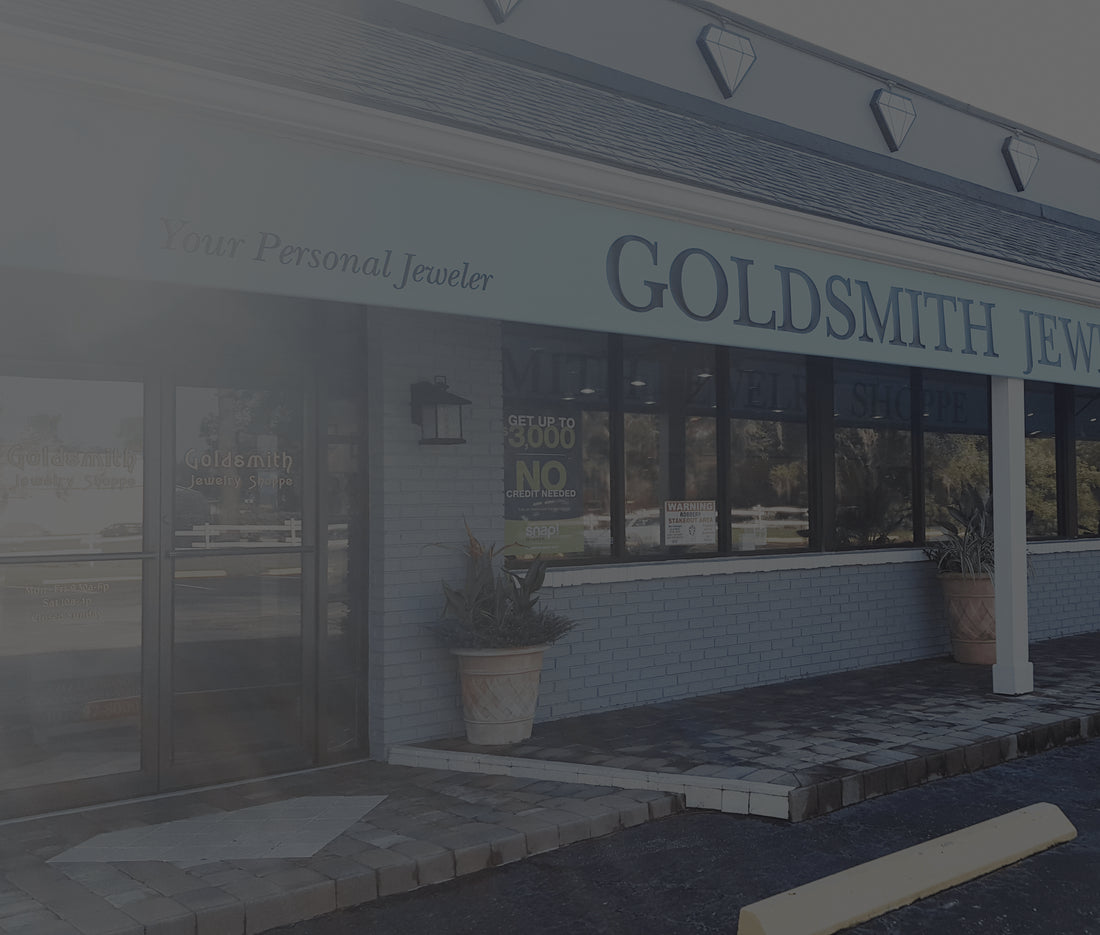 Our commitment to excellence sets us apart
For over 35 years, Goldsmith Jewelry Shoppe has been providing our customers with a unique and personal shopping experience.  We pride ourselves in building relationships with our customers all while offering them the best quality product at the best price available.  Whether you are shopping us online or visiting our Orlando showroom, we appreciate your support of our locally owned store and thank you for your business.
400+ Google Reviews
We stumbled across Goldsmith Jewelry Shoppe looking for a family owned jeweler who we could trust with a family heirloom diamond. After shopping around multiple jewelry stores our experience at Goldsmith was beyond compare. From the moment we entered the doors we felt like home. Danny was so experienced and helpful and made us feel comfortable. He sat us down and explained everything to help us make an educated decision with our family heirloom. They have a jeweler on site so the diamond was set while we were in the store. This was a superior level of service! And on top of that they even offer fresh baked cookies and coffee. We walked in not knowing what to expect and walked out with our entire wedding set! We were welcomed as part of the Goldsmith family and peace of mind knowing that our family heirloom is in safe hands. He also recommended excellent ring insurance with international coverage since we were planning to travel to Argentina for our engagement trip. If you are looking for a life-long jeweler this is your place! If I could give more than 5 stars I would. Goldsmith offers an unmatched level of service and care.
400+ Google Reviews
I dropped off 1 ring to get engraved and another to get cleaned. The engraving is beautiful and my 3 year old ring looks brand new, like the first day I got it! The store ended up closing early Tuesday due to the hurricane, which was the day I was supposed to pick them up. We were flying out Wednesday afternoon and needed the rings to bring with us. Danny quite literally hand delivered them to my home address Wednesday morning after I got in touch with him on his personal cellphone he provided on his business card. I couldn't believe the effort, I'm so grateful for you guys thank you so much 🙏🙂
400+ Google Reviews
After several different jewelry stores we ended up at Goldsmiths. It was the last one in our long day but it turned out to be the best! My girlfriend and I decided to work with Goldsmith for all our needs. We ended up working with Danny, who showed complete transparency and helped in our engagement process. We have already recommended them to many of our friends from the absolute joy we have had with Danny and the rest of the staff. Being a family business they are all very close knit and really make you feel taken care of! I honestly don't think I would go to any other place.
400+ Google Reviews
I went here with my girlfriend looking for engagements rings and we met Danny. Danny has made our " just buying a ring" experience into a "curating YOUR ring" experience. He was very patient and explained to us exactly what we needed to know from the grade, the color, sizing, etc. And was able to custom make the ring I got for my now fiancé. Note to people doing it as a surprise: he can also keep a secret very well! It was a pleasure each time walking into the door here from the security guard, Danny, the other people behind the counter, and the people in the back that custom make your jewelry. Excited that I now have a place I can trust and will always return to when I need jewelry!
400+ Google Reviews
I found this GEM through all the amazing reviews on here. No one wanted to resize my ring from a 7 to a 4 and a half since the diamonds were going to be impacted. I was getting hopeless that I was not going to be able to wear my engagement ring until I came here. I came here on Wednesday 1/25 and Danny helped us out and he was so friendly and fun to talk too. He told me he can make it happen for us. He checked my ring size again which was actually 4 and a quarter. The jeweler before was wrong. Thank God I came here. Danny is very knowledgeable. Price for resize and reset was very affordable. I honestly thought it would've been way more. He made sure the ring was ready one day before we actually needed it. I got my ring today 1/27 and I'm obsessed! Thank you Danny and your team for taking care of us!